We like to do our work and enjoy it when it is appreciated. That is why we are always proud and appreciated by our clients. We want to share some reference letters showing opinions about us and working with us.
Goldbeck Sp. z o.o. informs that Miltom has delivered and assembled fire protection tanks with FM approval on thirty-seven facilities, where Goldbeck was the General Investment Contractor.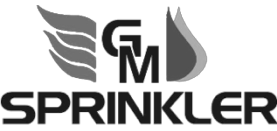 We confirm that over the past two years, Miltom has completed the delivery and assembly of fire protection tanks. throughout Poland. Miltom has participated in seven projects we implement.

In the last 4 years Miltom has made dozens of fire tanks on our behalf throughout the country.

We are proud to present a partial list of our business partners. Without experience gained through cooperation with them, our business path would probably look completely different. It is also thanks to him that today we are able to provide our clients with such a high standard of our construction and maintenance services.





















Understanding
first and foremost
We focus on stable cooperation and focus on understanding customer needs through creativity in the implementation of even custom investments. A serious approach to joint arrangements and reliability resulted in cooperation with many partners on the implementation of various investments in Poland and abroad.
Our customers
Letters of reference
Goldbeck ……………………………..……..
GW Sprinkler …..………..……………….
Minimax …..………..……………………….
Satisfied customers

100%

100%
Returning Partners

98%

98%
Permanent Contractors

70%

70%
Goldbeck Sp. z o.o. certifies that over the past two years Miltom has carried out work on the supply and installation of fire water tanks, including at the following facilities:
Panattoni Jaryszki i Wrocław
ILD Oschmann Sulęcin
Goodman Zalando Głuchów
Miele Łodź
Action Bolesławiec
7R Logistic Swarzędz
Over the past few years, we have made dozens of fire tanks on behalf of GM Sprinkler throughout the country. Below are a few objects on which we had the pleasure to build our tanks:
Ikea Targówek
Ikea Katowice
Amazon Wrocław
Amazon Poznań
La Lorraine Nowy Dwór Mazowiecki
Miltom Sp. z o.o.
We're second to none in water tanks construction. Our company is made up of a team of people who have been operating on the market for 25 years. Our mission is to be an active and constructive advisor, committed to the long-term success of our clients.
Adress
02-830 Warsaw, Mazura street 18A
+48 22 844-59-39,
+48 22 854-01-08
National Business Registry No: 141661666
Tax Identification No: 5213625525
NCR: 0000317566
firm@miltom.com.pl