We are a distributor of SPP Pumps fire pumps. They have been specially designed for the specific needs of fire protection and are approved by the most important fire protection institutions around the world.
Unistream and Thrustream
Pumps for sprinkler systems
UNISTREAM, THRUSTREAM pumps have been specially developed and have optimal performance characteristics, reliability and high efficiency required for sprinkler, sprinkler and hydrant fire protection installations.
These pumps are manufactured in accordance with the highest technical standards and meet the requirements of British and American NFPA 20 standards and have FM approval. These are sets mounted on a common base driven by an electric or internal combustion engine (diesel), ready to be connected on site due to the equipment with full automatic control. Diesel pumps are additionally equipped with: a fuel tank, engine cooling system, battery pack and exhaust muffler.
SPP Pumps Limited
Fire Pumps
SPP Pumps Limited fire pumps are produced in the quality control system ISO 9001. All sets are factory tested, electrically connected and mounted on a common base. Thanks to this, the recipient receives the entire set from one manufacturer. At the same time, the installation of the set is economical and saves space needed. It is also possible to order fittings and accessories needed to equip fire pumping stations. We are a distributor of SPP Pumps fire pumps designed specifically for the needs of fire protection and certified by the most important fire protection institutions around the world.
By choosing SPP Pumps fire pumps, you get the highest quality product.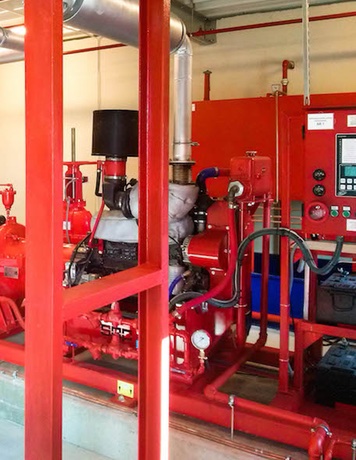 The devices we provide are covered by a warranty and post-warranty service. Commissioning and settings of pump operating parameters are included in the price of the set.
Versatility
wide range of use in fire protection installations
Service
high availability of spare parts
Security
manufactured and checked in accordance with international standards
Certifications
attestations allowing for use in fire protection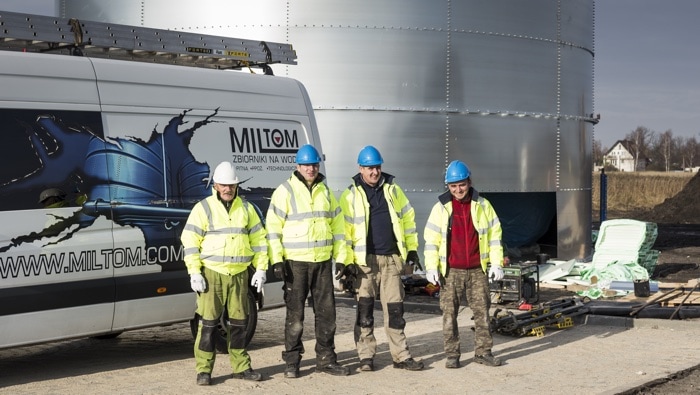 We are the recommended service for SPP Pumps. We specialize in:
assembly,
operate
first launches,
servicing
general repairs of SPP pumps.
We carry out repairs both on site - at the customer's and in our company workshop. We use original parts.
Our specialists will answer all your questions. Do you want to know the details of our offer, would you like to know the scope of our repair or service work?
NFPA 20
CNBOP-PIB National Certificate of Constancy of Performance No. 063-UWB-0107
CNBOP-PIB National Certificate of Constancy of Performance No. 063-UWB-0108
UL certificate

CNBOP-PIB
We have a positive opinion of CNBOP
NFPA 20
Standard for Water Tanks for Private Fire Protection
Warranty protection
Miltom guarantee
Each existing steel fire protection tank or fire protection installation - both built by us and other manufacturers - we can cover our warranty and service care. We accomplish this by providing customers with the opportunity to purchase the warranty protection package we offer . The basis for issuing such a guarantee to you is before we sign the contract, technical inspection of the tank or device.
Warranty for installations made
Each product offered to you is covered by a guarantee. Extensive warranty packages are a confirmation of our care for the correct performance and functioning of our implementations, but also our policy aimed at providing our customers with a high level of comfort and safety, associated with trust in the quality of our devices and services. We can guarantee their reliability for many years.
Miltom Sp. z o.o.
We're second to none in water tanks construction. Our company is made up of a team of people who have been operating on the market for 25 years. Our mission is to be an active and constructive advisor, committed to the long-term success of our clients.
Adress
02-830 Warsaw, Mazura street 18A
+48 22 844-59-39,
+48 22 854-01-08
National Business Registry No: 141661666
Tax Identification No: 5213625525
NCR: 0000317566
firm@miltom.com.pl