Our company is made up of a team of experienced specialists operating in the fire protection industry for 25 years. We are partners for the largest general contractors in Poland, but also for smaller companies. We do not focus on just one industry, our projects can also be seen in agricultural and gardening companies.
Our 25 years of experience in the field of design, delivery and assembly of tanks for collecting fire and drinking water puts us on the position of the leader on the Polish market . However, we also deal with other areas of the industry, and one of them is the sale of fire pumps. Miltom is a representative of the British company SPP Pumps producer of fire pumps. We have also perfected the procedures for the service of water tanks and fire pumps , and partner relations and a proven cooperation system with each client ensure timely and secure cooperation. Our company serves very large customers and the largest general Polish and foreign contractors. we also cooperate with small enterprises, providing them with our tanks and fire pumps.
Thanks to the diversity of our offer, we are able to offer an optimal solution tailored to the needs of each client. Our motto is timeliness and security, therefore we use only proven methods that meet the requirements of the latest norms and demanding standards such as FM Approvals.
Strict standards
Certyfikat FM Approvals wystawiany jest przez amerykańskie towarzystwo ubezpieczeniowe FM Global. Certyfikat wystawiany jest tylko na wyroby i usługi, przyczyniające się do zminimalizowania strat związanych z zagrożeniem pożarowym.
The highest standards
FM Approvals certified products meet one of the highest quality and safety standards in the world. We build tanks according to the following standards:
PN-EN, VdS, NFPA, FM.
Speed ​​and efficiency
We understand that the speed of investment implementation is extremely important for our contractors. That is why we always try to propose solutions that minimize design and implementation time, while at the same time allowing us to maintain the highest standard and guarantee compliance with all necessary safety standards.
Quality Procedures
The condition for obtaining the FM Approvals certificate are control audits at production sites confirming compliance with quality standards. Working for the largest general contractors in Poland, we are obliged to maintain high standards.
Experience
For over 25 years we have been advising you on issues related to fire safety. We strive to set new development directions and make our services comprehensive. We advise, design, install and service, and it still remains our passion.
We are proud to present a partial list of our business partners. Without experience gained through cooperation with them, our business path would probably look completely different. It is also thanks to him that today we are able to provide our clients with such a high standard of our construction and maintenance services.
























In every industry and behind every project made for clients, there are people who love their work. The combination of knowledge, experience and passion allows you to build a harmonious team that is able to meet the most difficult challenges and is still growing in strength!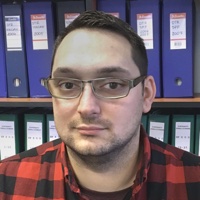 Miltom Sp. z o.o.
We're second to none in water tanks construction. Our company is made up of a team of people who have been operating on the market for 25 years. Our mission is to be an active and constructive advisor, committed to the long-term success of our clients.
Adress
02-830 Warsaw, Mazura street 18A
+48 22 844-59-39,
+48 22 854-01-08
National Business Registry No: 141661666
Tax Identification No: 5213625525
NCR: 0000317566
firm@miltom.com.pl