About company
Our company is made up of a team of experienced specialists operating in the fire protection industry for 25 years. We are partners for the largest general contractors in Poland, but also for smaller companies. We do not focus on just one industry, our projects can also be seen in agricultural and gardening companies.
Our 25 years of experience in the field of design, delivery and assembly of tanks for collecting fire and drinking water puts us on the position of the leader on the Polish market . However, we also deal with other areas of the industry, and one of them is the sale of fire pumps. Miltom is a representative of the British company SPP Pumps producer of fire pumps. We have also perfected the procedures for the service of water tanks and fire pumps , and partner relations and a proven cooperation system with each client ensure timely and secure cooperation. Our company serves very large customers and the largest general Polish and foreign contractors. we also cooperate with small enterprises, providing them with our tanks and fire pumps.
The total volume of the tanks built by us would allow 20 National Stadiums to be filled with water.
A specialized team of professionals able to cope with any task regarding the design, construction or service of a tank or pumping station.
This percentage of customers stays with us to carry out the next joint project of fire or technological water storage installation.
The number of professional, mobile service teams equipped with cars and equipment ensuring fast and professional service for our partners.
Thanks to the diversity of our offer, we are able to offer an optimal solution tailored to the needs of each client. Our motto is timeliness and security, therefore we use only proven methods that meet the requirements of the latest norms and demanding standards such as FM Approvals.
Strict standards
FM Approvals certificate is issued by the American insurance company FM Global. The certificate is issued only for products and services contributing to minimizing losses related to fire hazard.
The highest standards
FM Approvals certified products meet one of the highest quality and safety standards in the world. We build tanks according to the following standards:
PN-EN, VdS, NFPA, FM.
Speed ​​and efficiency
We understand that the speed of investment implementation is extremely important for our contractors. That is why we always try to propose solutions that minimize design and implementation time, while at the same time allowing us to maintain the highest standard and guarantee compliance with all necessary safety standards.
Quality Procedures
The condition for obtaining the FM Approvals certificate are control audits at production sites confirming compliance with quality standards. Working for the largest general contractors in Poland, we are obliged to maintain high standards.
Experience
For over 25 years we have been advising you on issues related to fire safety. We strive to set new development directions and make our services comprehensive. We advise, design, install and service, and it still remains our passion.
We are proud to present a partial list of our business partners. Without experience gained through cooperation with them, our business path would probably look completely different. It is also thanks to him that today we are able to provide our clients with such a high standard of our construction and maintenance services.
25 years of activity is a long period and a lot of experience, which is why we would like to share with you the most important events in the history of our company. They shaped us, allowed us to achieve success in the fire industry and finally led us to the place where we are now – to the position of the market leader in the design and construction of fire protection tanks.
Foundation of Miltom
From the beginning of the company's activity, our attention has been focused on the broadly understood fire protection industry. Already in 1993, we established cooperation with Armstrong, an American-British manufacturer of fire pumps, and only two years later – in 1995 – with the British company producing fire tanks Vulcan Tanks. A wide selection of fire-fighting installations of well-known global brands – provided us with the possibility of rapid development from the very beginning.
1993
Company Registration
2001
Expanding the company's offer
Signing the contract with SPP Pumps
In 2001, a partnership agreement was signed with the British manufacturer of fire pumps, SPP Pumps. This allowed us to extend our offer with high class pumps and fire pump sets. offered by this manufacturer, and also gave the opportunity to provide our partners with access to high-class technical service of these devices, periodic warranty inspections and original spare parts.
Technological development
In 2005, we decided to focus our attention on the company's technological development and we tested in modern construction methods. We replaced the old scaffolding with modern hydraulic lifts that allow the assembly of the tank structure from the roof. We have introduced new sealing methods – using EPDM / PVC membranes. These changes significantly reduce the tank assembly time and affect the profitability of the investment.
First foreign contract
In 2005, a decision was made to move to the next stage of the company's development and start implementing foreign investments. The first contract made by Miltom outside Poland was an investment in France, for Ebly. We delivered and built the customer a fire protection tank and connected it to the existing installation.
Change of legal form and company office
In a sense, the dynamic development of the company forced structural and organizational changes. In 2008, Miltom was transformed into a commercial company and since then its name is Miltom Sp. z o.o. In the same year a decision was made to change the company's headquarters and move to a new office. The change of location provided us with the opportunity to further develop the company's composition and to organize a qualified service and parts warehouse on site.
Starting own tank production
The logical result of the dynamic development of the company was the launch in 2009 of the production of fire tanks, designed and manufactured entirely by our specialists. Thanks to obtaining the PZH certificate, we were also able to expand our offer with high-class drinking and technological water tanks, used in industry, agriculture and horticulture, as well as in the construction of the Water Treatment Station.
FM Global approval
In 2015, we were able to meet high security requirements and obtain our own FM Approval. The FM Approvals certificate is issued by FM Global and certifies products and services whose functioning in the fire protection industry contributes to minimizing losses. It can be obtained only by producers and contractors of fire protection installations made according to strictly defined criteria. The implementation of recommendations is constantly checked through FM Global audits.
2015
Qualifications and level of security
In every industry and behind every project made for clients, there are people who love their work. The combination of knowledge, experience and passion allows you to build a harmonious team that is able to meet the most difficult challenges and is still growing in strength!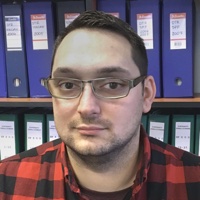 Adress
02-830 Warsaw, Mazura street 18A
+48 22 844-59-39,
+48 22 854-01-08
National Business Registry No: 141661666
Tax Identification No: 5213625525
NCR: 0000317566
firm@miltom.com.pl