Service of fire tanks
Specialized fire protection tank service requires professionalism and extensive experience that our company can boast of. We service tanks with EPDM sealing membranes, PVC and tanks sealed with mastic system, e.g. Sika or Saba without internal membranes. We provide comprehensive maintenance services in Poland and abroad.
Facilities such as production halls, warehouses, shopping centers and logistics centers require special protection, which is why it becomes necessary to provide such facilities with qualified service for fire tanks. We service fire protection tanks, built according to our project as well as other producers. We remove failures, provide diagnostic and sealing services. We modernize existing systems in mechanical, hydraulic and electronic terms.
Leak removal
Modern water tanks are equipped with EPDM or PVC membranes. In case of their leaks we have technology to repair them.
Replacement of EPDM / PVC membranes
The EPDM / PVC membrane is an important element of any modern water tank. In the event of significant wear, it may be necessary to replace it completely.
Modernization and extension
Customer needs change, and the tanks we offer change. We offer modernization in any configuration in terms of construction, electro-automation and fittings.
Replacement of pipes and fittings
In older tanks, it is often necessary to replace the piping and fittings inside the tank. We provide professional workmanship and the highest quality materials.
Contact
Jacek Frączek
Service and implementation specialist
+48 665 870 333
jacek.fraczek@miltom.com.pl
Our offer is based on our over 25 years of experience. We provide fire protection tanks, steel tanks with EPDM or PVC inserts and SABA or SIKA type chemical sealing. We maintain tanks for drinking water and hot water. We eliminate leaks, replace fittings, service electrics and automation. We also modernize and change the location of tanks, replace insulation and EPDM and PVC.
We carry out general repairs and many other services. We set trends and want to be an inspiration for others.
Inspection and maintenance
Modern water tanks are equipped with EPDM or PVC membranes. In the event of leaks, it may be necessary to replace the entire membrane, and in some cases, spot repair of the damage is sufficient. Depending on the situation, the removal of the defect can be done using several technologies (including gluing, welding …). We consider each technical problem individually, and our overriding goal is always to best advise the client.
In the event of a tank leak, the manager generally has two main questions: How long will the repair take and how much will it cost. The service of fire tanks offered by us, in the simplest cases, ensures the completion of the repair process even within a few hours. However, a leaking tank does not necessarily mean damage to the membrane. The defect may also be caused by the EPDM collapse or a poorly made passage through the tank jacket, a problem with seals or specific assembly errors. Therefore, it is worth analyzing the technical condition of the tank thoroughly and determining the actual cause of the failure. This will not only remove current symptoms, but will also eliminate the risk of recurrence of the problem in the future, as well as unnecessary additional costs associated with it.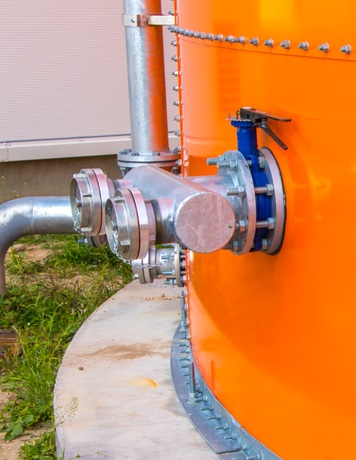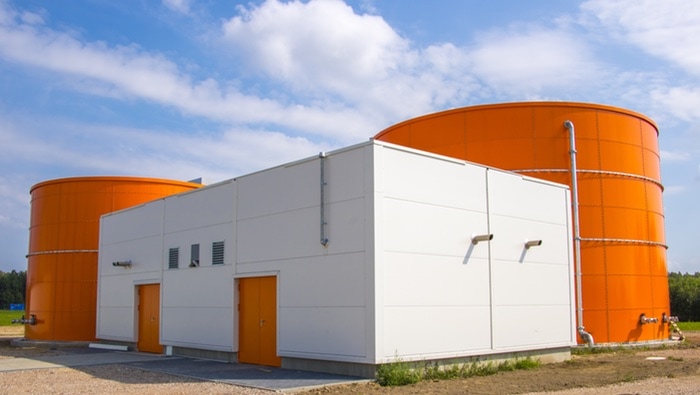 Membrane replacements
EPDM and PVC
The EPDM / PVC membrane is an important element of any modern water tank. However, if it is used up, it may need to be replaced completely. We provide membrane replacement services in existing tanks. We also install them in existing tanks of older types, as well as tanks mounted e.g. on SIKA / SABA mass. We only use the highest quality materials, because they guarantee the greatest durability, and their use is definitely the most profitable for the customer, especially in the long run.

Our specialists will answer all your questions. Do you want to know the details of our offer, would you like to know the scope of our repair or service work?
Modernization
and expansion
Our offer of modernization and expansion is intended for customers who already have a tank. Continuous changes and development of the company may result in increased demand for water. We offer the possibility of extending and modernizing the existing tank. Changes may concern construction, insulation, electro-automation, and even the color of the tank or its piping.
We have carried out hundreds of modernizations, over 25 years in the market pay off with experience!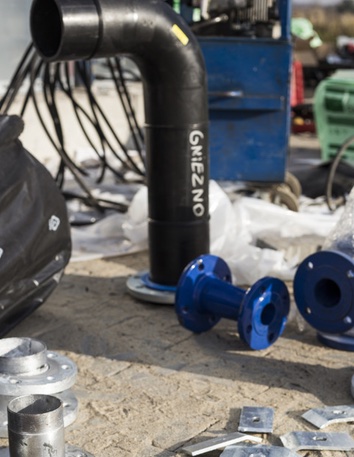 Piping replacements
and fittings
Our fire protection tank service also includes assistance with design changes or repairs related to the poor technical condition of the fittings, which was found during the inspection. Our offer includes replacement of fittings and piping, and prefabricated elements for these purposes are always ready in Miltom warehouse.
Warranty protection
Miltom guarantee
Each existing steel fire protection tank or fire protection installation – both built by us and other manufacturers – we can cover our warranty and service care. We accomplish this by providing customers with the opportunity to purchase the warranty protection package we offer . The basis for issuing such a guarantee to you is before we sign the contract, technical inspection of the tank or device.
Warranty for installations made
Each product offered to you is covered by a guarantee. Extensive warranty packages are a confirmation of our care for the correct performance and functioning of our implementations, but also our policy aimed at providing our customers with a high level of comfort and safety, associated with trust in the quality of our devices and services. We can guarantee their reliability for many years.
Miltom Sp. z o.o.
We're second to none in water tanks construction. Our company is made up of a team of people who have been operating on the market for 25 years. Our mission is to be an active and constructive advisor, committed to the long-term success of our clients.
Adress
02-830 Warsaw, Mazura street 18A
+48 22 844-59-39,
+48 22 854-01-08
National Business Registry No: 141661666
Tax Identification No: 5213625525
NCR: 0000317566
firm@miltom.com.pl