Service of
fire protection devices
By carrying out systematic reviews and implementing the service schedule, we extend the service life of devices, maintain their high efficiency, increase reliability, which in the long run reduces maintenance costs and also increases the safety of fire-fighting installations.
Facilities such as logistics centers, warehouses, shopping centers as well as production plants and factories require special protection. We have been providing comprehensive maintenance services for fire protection systems in Poland and abroad for 25 years. We service tanks, fire pumps and all other devices from our distribution. We also service devices from other manufacturers. We remove all failures, provide diagnostic services and trainings. We modernize existing systems in mechanical, hydraulic and electronic terms.
We have mobile service teams in Poland, with a professional fleet of cars equipped with all necessary equipment and apparatus. We work with specialized tools and equipment, and our service technicians are always ready to leave immediately. Thanks to such work organization, it is possible to reach the client immediately, diagnose the problem and quickly eliminate it. Our teams regularly undergo specialist training on the services we offer. We always try to raise the standards of our work and in all respects we meet all standards related to safety and fire protection.
If you are looking for a service for an existing facility, our team is always available.
Inspections of fire protection tanks
"MILTOM Warranty Protection" Program
Order the journal / extend the warranty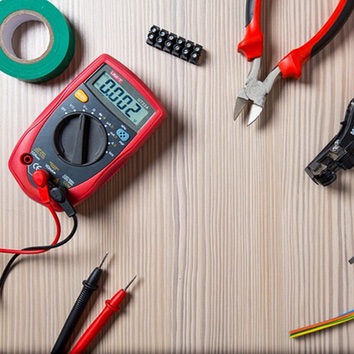 Service of fire tanks
leak removal
replacement of EPDM or PVC membranes
modernization and expansion
replacement of piping and fittings
Inspections of fire protection tanks
warranty
after warranty
inspection with an underwater VID drone
technical condition expertise
Fire pump service
engine repairs
pump repairs
repairs of fire controllers
Inspection of fire pumps
warranty SPP
after warranty
periodic
Spare parts
electrical
construction
accessories
more…
Warranty protection
Miltom guarantee
Each existing steel fire protection tank or fire protection installation – both built by us and other manufacturers – we can cover our warranty and service care. We accomplish this by providing customers with the opportunity to purchase the warranty protection package we offer . The basis for issuing such a guarantee to you is before we sign the contract, technical inspection of the tank or device.
Warranty for installations made
Each product offered to you is covered by a guarantee. Extensive warranty packages are a confirmation of our care for the correct performance and functioning of our implementations, but also our policy aimed at providing our customers with a high level of comfort and safety, associated with trust in the quality of our devices and services. We can guarantee their reliability for many years.
Our specialists will answer all your questions. Do you want to know the details of our offer, would you like to know the scope of our repair or service work?
Warranty reviews
Basic or extended, always for the safety and proper operation of devices. In accordance with FM / VDS / PNEN / NFPA

Tank modernization
We are not afraid of challenges and our experience pays off. We have completed hundreds of modernizations.

Mechanical and electrical repairs
A significant part of these repairs is the removal of failures in older tanks, built by often no longer existing producers.
Diagnosis of technical condition
If you have doubts about the technical condition of the tank, please contact us. You will receive from us comprehensive expertise.
Leak removal
Leakage from the tank, wet foundation, repair of EPDM, PVC and other membranes. Fast and professional.

EPDM, PVC replacements
The EPDM / PVC membrane is an important element of a modern water tank. However, if it is used up, it may need to be replaced completely.
Sale of consumables
We sell consumables, such as heaters, probes, valves, throttles, structural elements and many others.
Overview of pumps and pumping stations
We carry out inspections of pumps and pumping stations in sprinkler, sprinkler, hydrant and fire pumping installations.
Pump and pumping station diagnostics
We carry out tests and measurements verifying the proper operation of devices.
Service of pumps and pumping station
We carry out repairs in accordance with the procedures recommended by the manufacturer, using original parts or approved replacements for pump set components.
Sale of spare parts
We offer original parts as well as consumables for fire fighting kits. We also have high quality substitutes.
PN-EN 12845 Fixed firefighting equipment
VdS-CEA 4001 Sprinkleranlagen. Planung und Einbau
NFPA 20 Standard for the Installation of Stationary Pumps for Fire Protection
NFPA 22 Water Tanks for Private Fire Protection
FM Data Sheets 3-2 Water Tanks for Fire Protection
CNBOP National certificate of constancy of performance


Frequently Asked Questions
Dlaczego zbiornik cieknie?
Why is the tank leaking?
We didn't do anything with him?
Unfortunately, it often happens that the tanks are left alone for many years and only a leak or other failure attracts the attention of the facility manager. Tanks should be regularly inspected and their technical condition monitored. This will significantly extend their lifetime.
Tank washing after 3 years of use.
Can the DRON-VID underwater drone inspection replace the first tank washing after 3 years of use?
No. An extended inspection after 3 years is necessary to carry out activities in accordance with the instructions and guidelines of the warranty card. It is necessary to drain the water and clean the inside of the tank, and then you can perform inspections using DRON-VID. A clean tank is a sealed and functional tank, and your installation is safe.
Facility training.
Is it possible to train the facility staff after the service or review is completed?
Of course, we are always ready to help because we like to share knowledge and experience with our partners.
Your Title Goes Here
Other manufacturers' tanks.
If we have a tank from another manufacturer and we do not like their warranty system or if they do not have it, can Miltom become a guarantor?
There is such a possibility. We will inspect such a tank and offer you a convenient solution.
Inspections and warranty
Are annual, 3-year and 5-year reviews required to maintain warranty coverage?
Of course, when granting a warranty we must be aware of how the tank is used and in its technical condition. An authorized Miltom service is at your disposal.
Warranty extension.
After 5 years, can the warranty be extended for another year?
Yes. Please contact us and we will present an offer of post-warranty inspections.
Miltom Sp. z o.o.
We're second to none in water tanks construction. Our company is made up of a team of people who have been operating on the market for 25 years. Our mission is to be an active and constructive advisor, committed to the long-term success of our clients.
Adress
02-830 Warsaw, Mazura street 18A
+48 22 844-59-39,
+48 22 854-01-08
National Business Registry No: 141661666
Tax Identification No: 5213625525
NCR: 0000317566
firm@miltom.com.pl